Life is hard for an abandoned dog, harder for bitches and hell for the pregnant ones. Where they wander to during their advanced stages determine the fate of their pups.
.
Construction sites, boon or bane? Sometimes the dogs are lucky and they get leftover scraps from the workers' pack meals. Sometimes all they get is the boot, some even doused with boiling water. Life is harsh on the road and depending on which nationality the majority of the workers come from, the dogs' fate are pretty much sealed.


Recently in a housing estate up north, a mommy dog was left abandoned by her owner. We say abandoned for she had the looks of an owned dog, wasn't too scrawny then, was not afraid of people and had a wag in welcome.



She was heavily pregnant by the time she arrived at the estate and was completely tired, confused, lost, hungry and puzzled. A nearby construction worker had compassion and pity and took her to his work site for shelter and provided her food. God' is Good and in the safety and security of the site workers, she gave birth peacefully to four exceptionally lovely and beautiful male puppies. We call mommy, Elsa for we believe God is bountiful and it is through His grace and mercy, the pups have survived.

All good things never bodes well in the wild no matter how much we wish or hope otherwise, and although lovely Elsa and her sons thought they finally had some permanency and love, the boss of the work site discovered the family staying at his site and he was unhappy. He called AVA but the workers took pains to hide the mommy dog and her beautiful puppies. But as we all know, they can't hide them forever and they negotiated with the boss for the dogs' safety. We now have a date line to remove the dogs from the work site or he will call AVA again.
.
We are trying to help the site friends find homes for the Elsa and her babies. It will be wonderful if we can find a home for Mommy as well but we know realistically, her pups will stand a better chance for everyone prefers to adopt a pup.
.
Elsa is a lovely lovely lady with beautiful grey blue eyes. She is small frame. She is extremely docile and mild mannered and her pups have inherited her temperament, and a couple of them have the same grey blue eyes. In desperation, even if the site workers can just rehome one from this family before AVA steps in, they will be thankful for one life saved is better than 5 lives perished. Such is the situation we have all come to expect for every shelter is full and there is not enough funds to board another, even if we can find the space.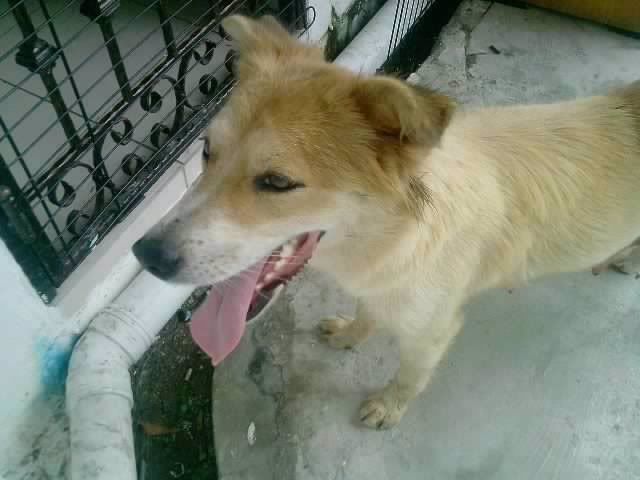 Elsa is small frame and light brown in colour with grey green eyes.



The pups are young, less than two months old, extremely healthy for they have been nursed by a healthy mom, thanks to the site workers' contribution of food and love.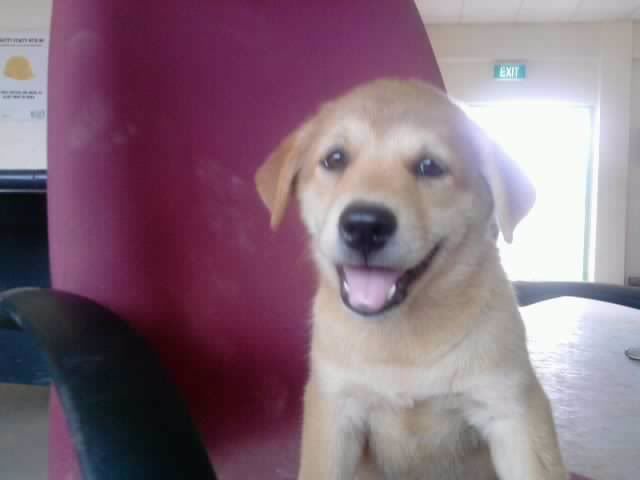 One is light brown with brown eyes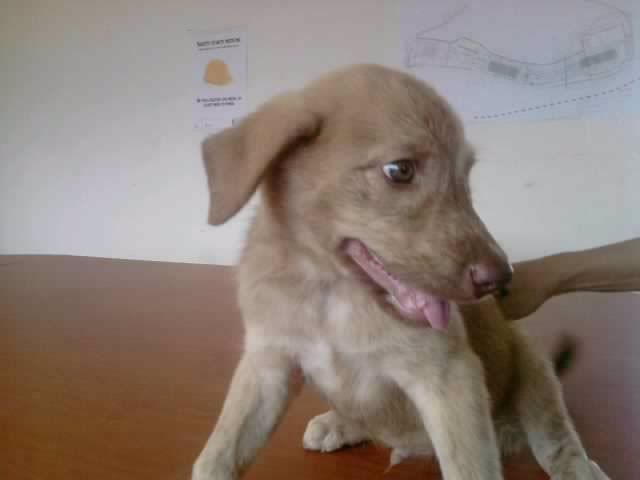 One is dark brown with Grey eyes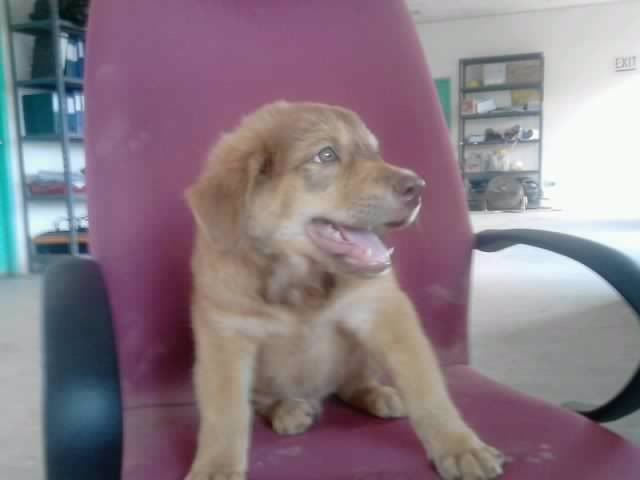 One is furry darker brown with Grey eyes



One is furry brown with yellow golden eyes



This is an urgent appeal for anyone who is living in a private residence and looking for a pet, to adopt Elsa or one of her pups. if any is keen please email anaterry@singnet or call HP: 9765 9951 for viewing, please do note the puppies are not HDB approved.

Posted at: http://www.doggiesite.com/phpBB2/viewtopic.php?t=66937
Last update: 20 may 2010