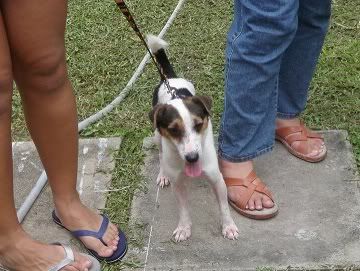 Didi, a tri color JRT
He has spend 3 years of his life being locked in a toilet with no name given at his ex-owner's place.
If anyone of you out there... can spare a little space .. a little time and a lot of love for him, please contact us @
farmwaylove@gmail.com
. He is in need of a real home.
It will be a real shame to see such a handsome little boy lived out his live at a shelter.
Thank you
(last update: 1st nov 2010)